Fast and Easy Meeting Rooms
DFW Office Suites
offer state-of-the-art smart conference or meeting rooms for your corporate or business meeting that are affordable and flexible in North Dallas.
Our conference rooms are equipped with smart technology and packed with the very latest in modern technology. Our meeting and conference rooms provide the perfect setting to facilitate successful meeting and presentations.
Conferences and meetings play an important part in the everyday work environment, so it's essential for your meetings environment to foster brainstorming, problem-solving, and decision making. Additionally, having a fully-equipped, well designed, and fully functional smart conference room with the latest technology will make a huge impression on visitors.
If you are a corporate meeting or event coordinator/manager who needs a team office or meeting space or if you are an independent professional needing modern and advanced meeting space in North Dallas, we have the facilities to accommodate your high standards.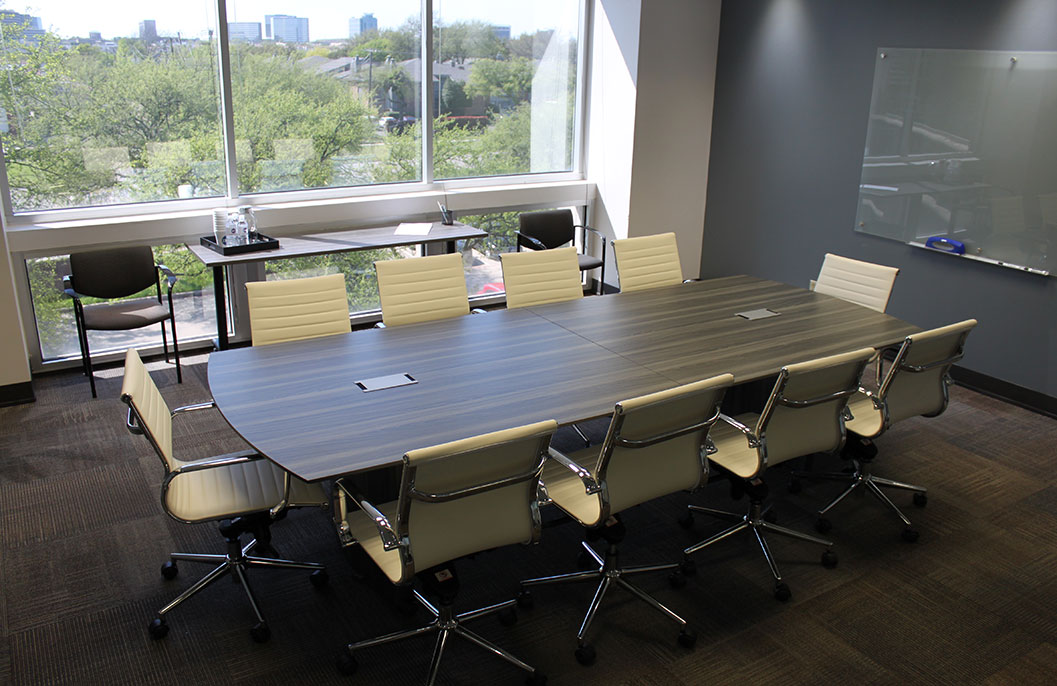 Explore the possibilities
Reserve your meeting space