professional office suites in north dallas
Executive Suites | Office Space | Meeting Rooms
Ask About Our Office Specials
When you need affordable office space in prestigious North Dallas, DFW Office Suites offers convenient executive suite space with a respected address, quality amenities and a professional image that immediately communicates your business's success and credibility. DFW Office Suites is here to help you grow your business, operate it more efficiently and assist you with all your needs to run your business. We offer private executive office suites, conference and meeting rooms, and fully equipped team rooms. We are competitive and fair with all of our rates and services. We don't believe in hidden or gotcha fees.
DFW Office Suites is raising the bar in the executive suite industry by bringing you top-level white glove customer service and customization for your business or organization. We are changing the direction of the executive suites industry and putting the focus back on customer service, professionalism and delivering the services you need for the success of your business.
At DFW Office Suites we focus on your brand, not ours, in a spacious professional state of the art environment. Our transparent approach includes no hidden fees or upfront costs and 24-hour customer service. We are scalable, flexible and provide lease terms for up to 36 months.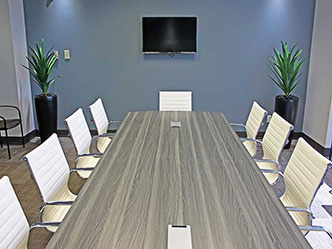 Explore the possibilities
How can DFW Office Suites help you?
DFW Office Suites offers executive suite and workplace solutions in North Dallas to meet all needs as well as your budget. Call us to discuss how we can customize the best fit office solution for your business that is flexible and affordable.
We offer private office space for anyone wishing for a private office experience.
Our meeting and conference rooms provide the perfect setting to facilitate successful meetings and presentations.
Establish a presence in North Dallas with a virtual office. Perfect for home workers, entrepreneurs, and corporate executives.
We have an average of 4.8

Call to schedule a tour or stop by and see your future office. We offer competitive and fair rates on all of our services and we have no hidden or upfront fees.
Call us
How Can We Help You?